Adaptive Surfers of Australia (ASA)
For many years in Australia there has been surfers that have had to overcome some sort of disability to be able to get back into the ocean and surf. These surfers have proven themselves to be resilient and creative by adapting their own techniques and equipment to achieve this with help from their friends in the surfing community.
Adaptive Surfing in Australia is starting to gain momentum, these incredible athletes are developing their own exciting brand of surfing and people are taking notice! Since establishing ASA in 2015, athletes associated with the organisation has more than doubled. New faces are getting involved in the adaptive movement, and the athletes are building a strong comradery and a competitive edge within the group. This growth has attracted the attention of the wider surfing community, with an opportunity to showcase their brand of surfing to big crowds at major events, including the recent nudie Australian Boardriders Battle Series IV Final in the form of an expression session. Check out a clip from the event here:
http://www.mysurf.tv/detail/video/5359813405001/nudie-adaptive-surfers-of-australia-expression-session?autoStart=true&q=nudie
2016 nudie Australian Adaptive Surfing Titles
A lot has happened in the past year in adaptive surfing, beginning with Surfing Australia hosting the inaugural nudie Australian Adaptive Surfing Titles in Cabarita, NSW. The event was held in late June 2016, in fun waves with a great turnout of athletes and supporters alike. There were some quality performances on the day including Mark 'Mono' Stewart taking out the mixed division, and new comer to the competitive format, Dale Taylor, winning the AS1 division in a tough field. The atmosphere on the beach was inspiring with all athletes eager to impress. These titles were used as a selection event for the International Surfing Association (ISA) World Adaptive Surfing Championships in La Jolla, California.
To read about Dale's journey please see link.
https://www.sunshinecoastdaily.com.au/news/surfing-champion-adapts-to-the-challenge/3056206/
2016 ISA World Adaptive Surfing Championships
Team Australia proudly represented their country for the second year at the event which unites the best adaptive surfers from 22 countries across the globe. Australia sent a five man team including Mark 'Mono' Stewart, Dave Munk, Barney Miller, Matt Formston and Jade 'Red' Wheatley. Team Australia's results were impressive, with Mark 'Mono' Stewart going back to back, winning the AS2 Stand/Kneel division. Barney Miller was impressive in the AS5 Assist division taking the silver medal and Matt Formston secured a bronze medal in the AS6 Visually Impaired division. Team Australia results were enough to place Australia 4th on the overall team rankings. For the full results and event wrap please see link below.
https://www.surfingaustralia.com/news/mark-mono-stewart-goes-back-to-back-at-2016-isa-stance-world-adaptive-surfing-championship
2017 Surfing Australia Awards incorporating the Hall of Fame
Our adaptive surfers are kept busy in and out of the water with the 2016/17 season bringing some huge personal achievements for the group. Jade 'Red' Wheatley completed the epic 'Walk for Waves' where he raised money and awareness for adaptive surfing, by walking from Newcastle to Manly Beach, a distance of over 165 km. Red finished his remarkable journey by climbing the Sydney Harbour Bridge with his mates.
Please see the full story in link below and check out Red's website.
https://www.surfingaustralia.com/news/adaptive-surfers-complete-walk-for-waves-journey-with-epic-climb http://www.walkforwaves.com/
Jade 'Red' Wheatley's work on 'Walk for Waves' led him to win the ASB Greater Good Award at the Australian Surfing Awards incorporating the Hall of Fame in Newcastle on February 18, 2017. The award is presented to a person or group who in the past year has given back to Australian surfing community. Through extraordinary results in a charitable, humanitarian, environmental, or philanthropic cause.
Red's fellow Australian team member Barney Miller took out another big award on the night, the prestigious Nikon Surf Video of the Year. For the incredible movie about his life and amazing love story with his wife Kate. The movie titled "You and Me-The David 'Barney' Miller Story" was released in Australia on April 26, 2016.
The movie which took four and a half years to create, and included shooting 50 interviews and over 500 hours of footage across 2 continents, is a must watch and will bring a tear to your eye. "You and Me" is available to rent or buy from Garage entertainment. We're sure you'll enjoy it as much as we have!
https://www.adaptivesurfing.com/blog/2017/2/21/big-congrats-in-order-for-jade-red-wheatley-david-barney-miller
Golden boy of Adaptive Surfing Mark 'Mono' Stewart was nominated for the prestigious Male Surfer of the Year Award, for his numerous stand out performances and his work developing Adaptive Surfing's profile. He was topped by WSL standout Matt Wilkinson, showing just how much the sport of Adaptive Surfing has progressed in recent years. This progression has been led by not only the athletes themselves, but by the overwhelming support from members of the surfing community. Each surfer is eager to improve their skills and happy to learn from one another.
It's fair to say the ASA has had a massive 16/17 season! So many amazing achievements both individual and team based. It is evident everyone can find inspiration from the team's stories and people are passionately supporting the growth of Adaptive Surfing. Surfing Australia look forward to supporting adaptive athletes develop a clear pathway for athlete progression and success at the highest level.
HPC Adaptive Coaching Clinics
The Hurley Surfing Australia High Performance Centre (HPC) has hosted camps for the ASA regularly over the past season and will continue to support the athletes both in and out of the water.
Dates for clinics in 2017 are as follows:
May 27-28
June 24-25 (incorporating the nudie Australian Adaptive Surfing Titles)
December 16-17
If you are interested in attending any of these clinics please contact Cameron Mills on (02) 6671 0000 or email cameron@surfingaustralia.com http://www.surfingaustraliahpc.com/
TEAM AUSTRALIA PROFILES
Mark 'Mono' Stewart.
Gold Medal Winner – 2016 ISA World Adaptive Surfing Titles
To read the full story on Mono's amazing journey click on the link below: http://commongroundaustralia.com/byronbay/community/a-drop-in-the-ocean-mark-mono-stewart/
If you have any questions for Mono you can email him monostewart@outlook.com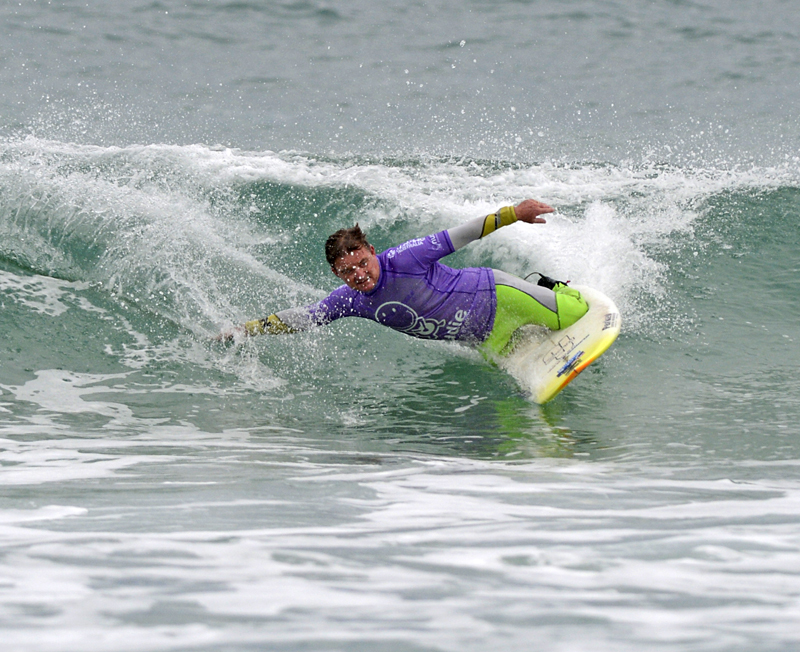 Jade 'Red' Wheatley
Semi-finalist – 2016 ISA World Adaptive Surfing Titles
To find out more about Red and 'Walk for Waves click on the link below:
http://www.theherald.com.au/story/3173764/red-riding-high-in-pursuit-of-a-dream/
If you have any questions for Red you can email him at jwheatley@dodo.com.au
Dave Monk
Round 2 - 2016 ISA World Adaptive Surfing Titles
To find out more about Dave click on the link below:
http://www.theaustralian.com.au/sport/wheelchair-athlete-adds-a-surfboard-to-his-ski-equipment/news-story/5afbe29323d11ff1f9732c85a870f2b8
Barney Miller
Silver Medal - 2016 ISA World Adaptive Surfing Titles
To find out more about Barney Miller click on the link below:
https://www.ripcurl.com.au/news/team-news/rip-curl-team-rider-barney-miller-claims-silver-medal-at-the-isa-adaptive-championships.html
Matt Formston
Bronze Medal - 2016 ISA World Adaptive Surfing Championship
To find out more about Matt click the link below:
http://abphy.com/user/mattformston